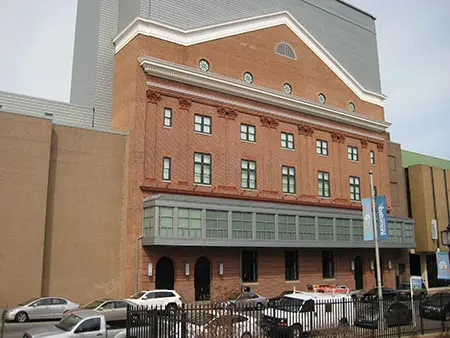 The most common cause of damage we see when restoring and repairing exteriors is water damage. This is doubly true for historic buildings. Every time we start a restoration, one of the first things we do is attempt to identify the source of any damage. Leaks are the number one damage source we find, and much of the damage they cause could have been easily prevented with proper leak detection or inspection earlier in the life cycle of the building.
Why Inspect Regularly?
As previously stated, leaks are the primary cause of damage we see when working on façade repair and restoration. Often the damage can come from ineffective joint sealants or a roof in need of repair, but we won't know that until we do a thorough inspection.
Water can cause damage quickly, and a small leak can lead to an entire supporting beam rotting through over the course of a few years. In a historic home, this can be a catastrophic failure that results in the home being demolished. Less serious leaks can still cause widespread, expensive damage to a façade. We've seen leaks cause:
Cracked and crumbling bricks.
Black mold.
Destroyed terra cotta applications.
Crumbling mortar.
Rusted metal fixtures.
Cracked concrete.
Rotting wood siding.
Severe discoloration.
Stucco or plaster falling from a wall.
This isn't a full list, either. Leaks need to be taken seriously and treated fully whenever they are discovered.
If You Think Your Building Has a Leak or Would Like Regular Maintenance, Call Us
Leak inspection and detection should be part of your regular building maintenance. It doesn't matter if you are ready for your next "check-up" or haven't had your structure inspected in years — we apply the same careful consideration to each inspection and treat every property we work on with the utmost respect.