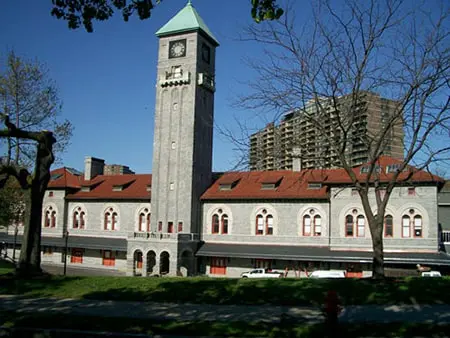 We offer a full range of external industrial coatings for both modern and historic buildings. This includes architectural coatings, epoxy coatings, concrete coatings, paints, and sealants.
Coatings are one of the best ways to preserve surfaces like concrete and steel over long periods of time and prevent rust and crumbling surfaces for years before needing replacement. They can also be added to make surfaces more fire- or water-resistant, again adding to their long-term integrity. Industrial coatings are a great way to save money over time as they can prevent damage before it happens, minimizing repair costs.
Using the Best the Industry Has to Offer
At Coastal Exteriors, we work with the best products available for both historic and modern industrial coatings. We extend the same care we use when applying historic restoration products from Jahn and Conproco to the range of coating we use: we make sure each coating is applied by a certified professional using the recommended applicator for the job.
Combining Industrial Coatings and Exterior Restoration
One of the best things we have to offer at Coastal Exteriors is our ability to ensure each part of a structure is treated with care and properly restored in the way most appropriate for that individual building. We don't just apply a cookie-cutter process and call it a day. Our projects involving industrial coatings are often multi-layered plans that need care on all levels. When restoring a structure with both masonry and steel facades, we don't just stop at repointing the masonry. We also make sure the steel surfaces are cleaned and sealed with the proper coatings to ensure they last just as long as the rest of the building.
Incorporating Aesthetics
Industrial coatings can change the aesthetics of a building, and this is something we always take into account when choosing the best product for a job. This is doubly true for historic restoration jobs. We ensure every coating we apply fits with the tone of the building and is either original to that building or is an excellent modern match in both use and the final look of the applied product. By always exercising this level of care, Coastal Exteriors has become an industry leader in historic restoration in our area.
Call Today to Talk Industrial Coatings
If you have a building in need of a new industrial coating, call us. Our experts are ready to assess your specific structure and ensure it stays protected. Our fully-trained contractors are ready to ensure the job is done right the first time and make maintaining any steel or concrete structures easy.