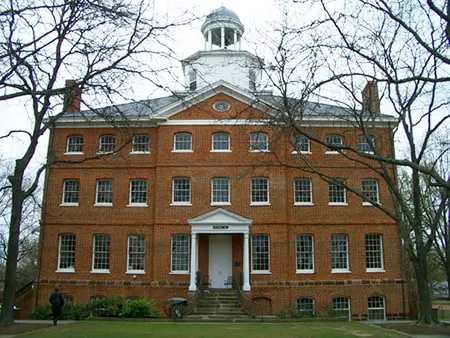 Brick is a common finish for historic exteriors in the Maryland and Washington, D.C. area. Exterior walls, dormers, and chimneys are just a few examples of the brick systems that need restoration. We handle repointing, repairing, retooling, and replacing any damaged brickwork in our services.
Why Repoint Brickwork?
As a building gets older, the mortar between the bricks cracks and degrades over time. This leaves the façade vulnerable to damage from water, wind, and plant growth. Repointing removes the damaged mortar and replaces it with new mortar to ensure your building is properly sealed against the elements and as beautiful as the day it was made.
Why Match the Original Mortar?
Most buildings under 50 years old use a modern mortar mix that differs from mixes used in older builds. This modern mix is very stiff and hard when it dries, and it can crack older bricks easily, causing more damage. We identify the exact mix used on your building and match it so you don't have to worry about more damage being done in the long run. This also helps match the original color of the building and prevents strange, discolored patches from forming.
Replacing Damaged or Missing Bricks
Coastal Exteriors works with a network of suppliers to either source or authentically replicate the bricks used in your building. Matching the color and composition of the existing building is important for both the aesthetics and integrity of the façade, so we take it seriously.
As part of our process, we make sure to either restore existing bricks to like-new quality or match replacement bricks to the patina of your existing bricks for a complete match.
Other Repair Methods
Depending on the needs of your building, we also handle retooling as well as reapplying proper sealants and finishes. These methods largely depend on your specific building and the era in which it was built. For more information on these services, contact us.
Call Us Today to Learn More
At Coastal Exteriors, our staff is ready and willing to help you restore your building to the way it should be: beautiful, secure, and ready to face future weathering with ease. Our 20+ years of experience, expertise, and a full-service approach have allowed us to restore dozens of buildings in the Washington, D.C./Maryland area. It doesn't matter whether you're looking to restore an Annapolis town home, a Baltimore high rise, or a DC monument; we are here to help.