Why Concrete Restoration/Repairs are Crucial to the Health of Your Building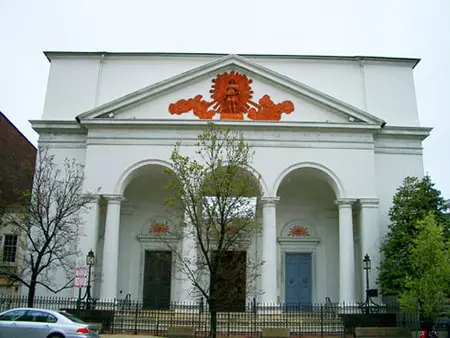 It's the nature of the material: when concrete is damaged, it directly affects the structural integrity and safety of the concrete building it belongs to. Though hard-wearing, any damage to concrete needs to be thoroughly inspected and carefully repaired to ensure that the repair is structurally sound and matches the surrounding concrete aesthetically.
When working on concrete restoration and repairs, Coastal Exteriors is careful to match the building's existing concrete. Different concrete types harden in different ways, making it especially important to match concrete properly on historic buildings.
As part of our concrete services, we cover all exterior concrete applications: exterior walls, chimneys, porches, stairs, landings, pathways, patios, and more. If you're unsure if the work you'd like done is something we handle, call us so we can either create a restoration plan or point you to the right contractor to help.
Structurally sound concrete also saves you money in other ways.
Damaged concrete can sometimes let air pass between the interior and exterior of a building, contributing to heating and cooling costs for occupants. Repairing and restoring concrete helps keep concrete structures energy-efficient and your energy bills low.
Balancing Historical Accuracy with Modern Technology
At Coastal Exteriors, we focus on ensuring any historic structures we work on are returned to their full glory with period-accurate and structure-specific restoration methods. With concrete structures, however, we often have the opportunity to apply modern coatings and finishes to strengthen the concrete and extend its expected lifespan. Depending on the regulations, materials, and age of your building, we may be able to recommend using this mix of historical and modern materials for the best possible value on your project. Contact us to learn more.
Contact Us to Learn More
Our concrete restoration and repair services are perfect for any concrete building, whether it's for an older high rise or a modern museum. Our attention to detail and concern for both the structural integrity and aesthetic presentation of your building make us the perfect choice for any building in the Maryland and Washington, D.C. area in need of high quality work.